Price List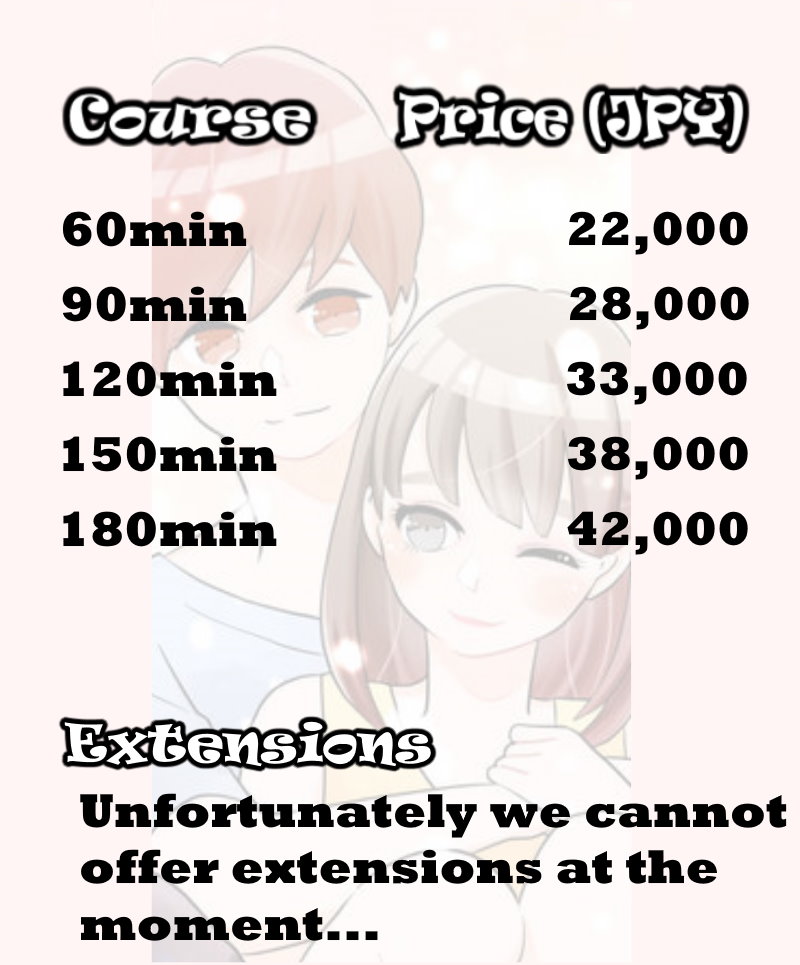 Inclusions
The prices above include the following:
Delivery to Central Tokyo Hotels
All-nude shower/cleaning and "ichya-ichya" (Japanese GFE)
Light Massage, Blowjob & Hand-Finish included, you just need to ask
Delivery Fees
Delivery fees start from 3,000 yen.

Some Rules
If the girl has another appointment after your session, an extension will not be available. If you can let us know if you want an extension as early as possible that will increase your chances.
Once the session has started it is not possible to "downgrade" the course length.
Any violence/aggression will not be tolerated, and will result in the immediate termination of the session (without refund).
Cancelling the session after the girls arrival will result in a 10,000 yen cancellation fee. Cancelling the session after the service has started will forfeit the full service fee.